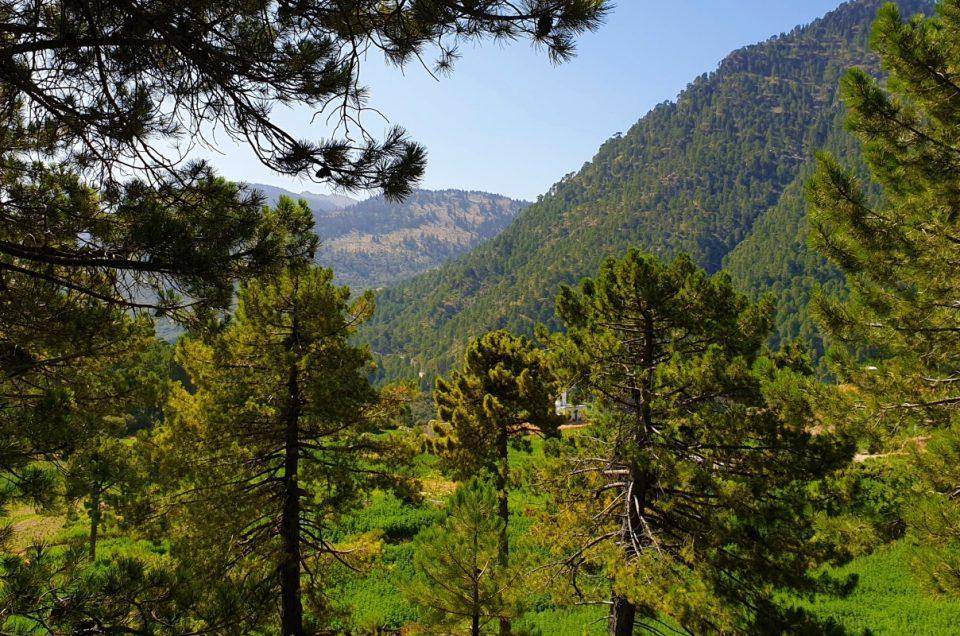 Ecotourism in Chefchaouen is a new way to discover in depth the area. Ecotourism is a branch of sustainable tourism that has been predominantly on the rise in recent years. It focuses on discovering and respecting the ecosystem of a destination. Similarly,  this new way of traveling invites you to think outside the box. Its main goal is to avoid mass tourism which is often harmful to the environment and local populations.
What is ecotourism in Chefchaouen?
Ecotourism is a branch of sustainable tourism based on three fundamental aspects: economic, environmental and social aspects. More precisely, ecotourism is a trend of travel that emphasizes the protection of the environment. In addition to the well-being of local communities.
In 1991, the International Society of Ecotourism provided an official definition of ecotourism. This practice consists of "Responsible travel to natural environments where people's resources and well-being are preserved". This definition evolved in 2005 to incorporate the central concepts of "interpretation" and "education". It is therefore no longer just a question of responsible travel, but of a real discovery with an educational scope of local ecosystems.
As for the World Tourism Organization, it puts forward the notion of the future. Its definition is: "Ecotourism meets the current needs of tourists and host regions while protecting and enhancing prospects for the future." From these somewhat academic definitions, there are two distinct pillars of ecotourism: green tourism and solidarity tourism.
Green tourism, for an ecological stay
A cornerstone of ecotourism, green tourism aims to travel not only with respect for the environment, but also in a deeply educational will. The activities offered as part of green tourism make it possible to discover the local fauna and flora, while raising travelers' awareness of the threats to this ecosystem.
Fun and rewarding, this type of trip is not intended to give moral lessons. Rather, it allows you to learn how and why to travel differently. Travelling differently means more particularly avoiding mass tourism. Indeed, the most valuable sites are also often the most popular. In fact, they are the ones who suffer the most from polluting tourist infrastructure and the passage of millions of tourists, sometimes not very respectful of the environment.
Solidarity tourism, for an ethical holiday in Chefchaouen
Solidarity tourism is part of a desire to participate during your stay in the economic development of your destination. In practice, a responsible stay implies giving priority as much as possible to accommodation and activities that benefit local populations. In addition to contributing to the local economic fabric, solidarity tourism includes a human dimension of great richness!
The educational aspect is always present: many of the locals who welcome you are committed to making you discover their cultures and traditions. Ecotourism is also a world of beautiful encounters and opportunities to create links with local populations!
Why choose ecotourism in Chefchaouen?
Ecotourism is not only about traveling with respect for the environment and the local economy. It is also an ideal way to participate in the preservation of our environment. This means the opportunity to learn more about the history and ecosystem of your place of stay.
Preserving a world that is still wild through green tourism
Ecosystems spared by modern humans are increasingly rare on our planet. Some travelers are not sensitive to ecology, and others are simply not aware of the impact of mass tourism on the environment. Ecotourism makes it possible both to understand the causes of these impacts and to learn how to reduce or even eliminate them. It is, in short, an opportunity to explore a nature virgin of the passage of man by avoiding leaving your own imprint.
Financing ecotourism with solidarity tourism
Local populations sensitive to the value of biodiversity that surround them tend to gradually open up to tourism to diversify their sources of income. For economic reasons, some have to give in to mass tourism, to the detriment of their environment. Green and solidarity tourism helps them fight against this practice, which often harms both their society and their ecosystem.
Where to practice ecotourism?
Chefchaouen Talassemtane Natural par is one of the popular destinations for ecotourism enthusiasts located in the Rif Mountains. It hosts an incredibly rich biodiversity that must be preserved at all costs. In short, ecotourism is a real art of traveling! It is therefore quite possible to practice it wherever you go!
Our local Enterprise, Eco Rando Chefchaouen, is proud to offer you green and solidarity stays in the heart of Chefchaouen province!
Stay in the heart of nature in Chefchaouen province
Chefchaouen nature territory represents 90% It is full of abundant nature and landscapes of great diversity. These characteristics make it an ideal place to discover exceptional biodiversity! Indeed, with its Mediterranean Intercontinental Biosphere Reserve and its peaks and rich culture the territory is a natural reservoir with wild beauty is still incredibly preserved. Its primary forests are home to various species of land mammals!
Rural stops and encounters in Chefchaouen province
Lovers of beautiful encounters and unique experiences will undoubtedly appreciate going to meet the Berbers of the Rif. This local indigenous community gladly opens its doors to travelers to introduce them to their way of life. By focusing on homestays or community-based accommodations, you have a great opportunity to participate in local economy. And above all, you will have the opportunity to discover lifestyles that you probably do not even suspect exist.
Ecotourism: how to organize your trip?
You can organize your ecotourism stay on your own or via a local agency. Find out in detail about the activities you plan to do. Many companies – large and small – offer activities in the middle of nature under the guise of green tourism, which actually harm the environment. If ecotourism tempts you do not hesitate to contact Eco Rando Chefchaouen to organize your green and solidarity trip in Chefchaouen! Our local team will be happy to advise you and concoct a tailor-made tour, wholly or partly made up of solidarity stages.